Rapid growth of X4Connect through unburdening
Integrating IT systems is based on relatively complex technology. Sometimes data is absolutely not allowed to leave the building and applications need to run internally. Many types of apps are also often used, which means that many data types, protocols and standards exist.
Now that it is becoming increasingly important to streamline these processes, the next question is becoming increasingly important: do it yourself or outsource?
Knowledge and capacity
Setting up secure connections (via, for example, an AS2 protocol) or building your own software that can do this is often underestimated. If you choose to build a solution yourself, this will cost considerably more time and money than previously thought.
In addition, we often see examples that a home-made solution has been developed by 1 person in the organization and when that person leaves, all knowledge within the organization immediately disappears.
Partly because of this, knowledge and capacity is a scarce commodity at many organizations, making it extra difficult to implement, manage and maintain a well-functioning integration solution.
Unburdening
Due to the lack of knowledge and capacity, many organizations are therefore faced with the choice of putting together a team themselves or outsourcing everything. Although putting together a team may sound interesting on paper, outsourcing is often the better choice. When you put together a team, you should keep in mind that more and more Apps, protocols, data types and standards are being used and that this can lead to extra complexity for many organizations.
ECS International therefore offers X4Connect 'as a service'. That means electronic B2B messaging and connectivity from the cloud. Scalable and flexible, without a major upfront investment and without worrying about implementation, management, monitoring and maintenance. We take that work off your hands.
Already more than 200 available connections
Our platform X4Connect has grown rapidly over the past few years without sacrificing quality. Because we take the complex work off your hands and allow organizations to focus on their core tasks again, we have already been able to realize more than 200 connections on our X4Connect platform.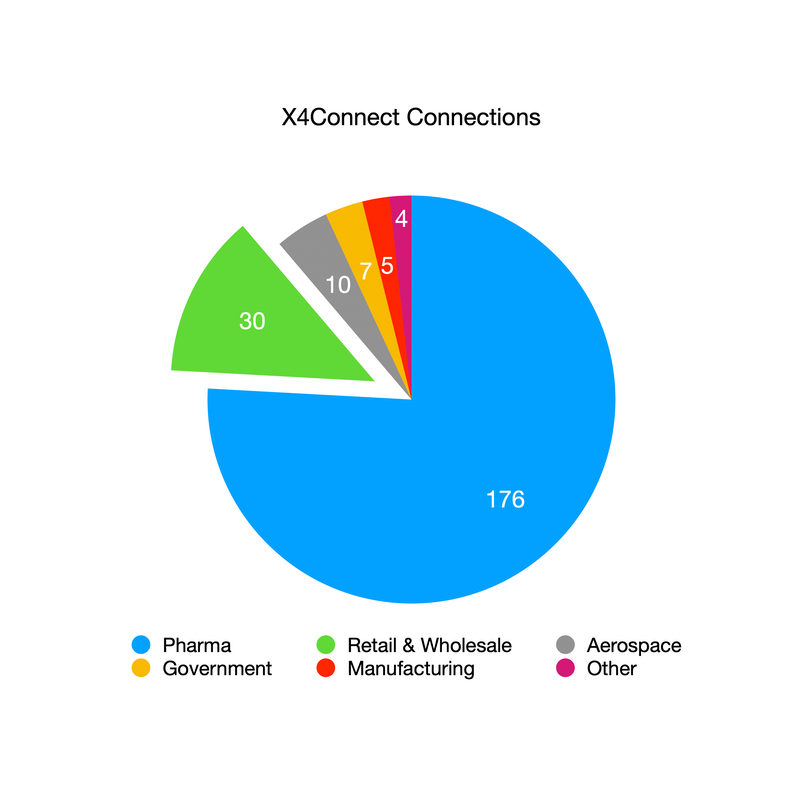 If you also want to be able to quickly set up connections and reduce time-consuming manual work, please contact us today via salesecs@ecsinternational.eu or +31 229 574331.
For additional information on our X4Connect solution please click the following page.